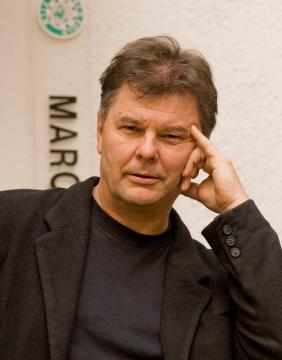 Chatting with Mr Scheurich, the director of Polar Bear Summer. 
He chose this subject for his documentary because there hasn't been a film on polar bears in summer. In his work, the survival of polar bear becomes a sort of symbol of hope for human destiny: polar bears are the monarchs of the Arctic, they are adapted to life on ice and snow, yet there is one place where they are marooned on land for several months every summer. 
To shoot his film he stayed in Canada almost 5 month. There were some problems. All the locations we were filming were very, very remote places. The cold of minus 35 °C was sometimes very difficult for the Equipment and for us. There were also beautiful aspects, as the remote places that were magic with these white giants.
In his future he is going to work on a 2-part Serie on grizzlies in Alaska, a 2-part film on cows, a film on hyrax in South Afrika, a 2-part Serie on Oman, a film about summer and autumn and finally a film on moose in Estonia.