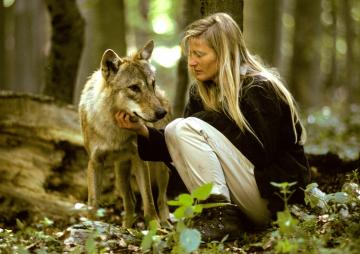 Making an ancient forest is the documentary shooted by Rita Schlamberger . She tells us something about it.
-Mrs Schlamberger, why did you choose this interesting subject  for your documentary?
Because it is a new perspective of a very well-known topic.
-How long did you stay there to shoot your film?
We had 1 year preproduction and 2 years of filming.
-Were there any problems?
Yes, we faced the common problems in the field: for 2 years we had no good, strong winter. The first summer was too hot and dry, the second summer too rainy. The terrain is very steep and it was demanding to carry equipment and it was fairly difficult to find the animals.
-What were the most beautiful days/aspects of your journey/work?
To have the luxury to work in such a beautiful environment throughout the season.
-What future projects for your work do you have?
We are finishing a 2 part series about the Canary Islands right now. The future project will be a Blue Chip series called "Wild Austria –Created by Water".
-It is not the first time at  thr Festival for you, what do you think about it?
We have been submitting films already since years, but I had no opportunity to visit the festival myself. I hope and l'm looking forward to the event of this year. I have learned from my colleagues that it is one of the most beautiful festival, with a very special flair.