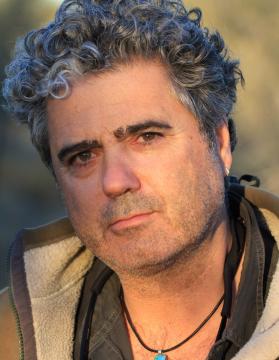 Jens Westphalen, the director (with Thoralf Grospitz)  of Wild Australia – Jurassic Jungle, tell us about is film.
-How long did you shoot your film?
Our film 'Jurassic Jungle' is part of the series 'Wild Australia' which took us more than three years to film. In the wet tropics, the 'Jurassic Jungle', we were shooting more than six months in total, over several trips.
-What were the most beautiful or curious days/aspects of your experience?
We never expected to film such nice footage of the cassowaries and it took some effort to get it. For the scenes of the cassowary father with his chicks, we were waiting for two weeks under a fruiting tree. We knew he was around the area, but it took a long time for him to show up with his kids in front of our camera. Cassowaries are really impressive birds and I enjoyed working with them.
Another challenge was to film the tree kangaroos. In the dense forest they are difficult to track down. Every morning we had to find them again and many days we were without success because we couldn't find them. Once you track them down you have the problem that they are high up in the trees in the foliage or against the bright sky - bad conditions for filming. So we had to follow them until they were in good camera positions. At the end we are happy with the footage we got. This is what I enjoy as a wildlife filmmaker: being in nature and spending a long time with your subjects. You are close to the animals and get to know them. You always put effort into your pictures and in the end you are satisfied.
Another story I liked to film in the Australian rainforest was the display of the riflebirds. Nice dance, nice performance.
-What future projects for your work do you have?
At the moment we are filming in Sabah in Malaysian Borneo. The program is about the Kinabatangan river.
Next February we will start a two part documentary on African elephants in Botswana and Namibia.
It is sad that we once again wont be able join you in Sondrio. In any case, we hope that you will have a happy and successful festival.