Northern elephant seals by Ian Nelson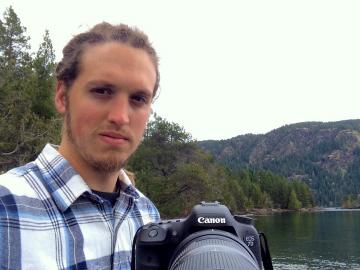 The 26 years old Ian Nelson is the young director of northern elephant seals. He tells us about is work.
I chose the subject of Northern Elephant Seals because I had never seen a film specific to this species. After my first time observing and filming them, I was fascinated with their behavior and wanted to return to gather more footage. The most interesting day of filming was during an event the park held where park rangers were stationed at 5 different viewing locations. The park rangers were great at providing information about the animals while also ensuring everyone was a safe distance away from these massive (and sometimes aggressive) creatures. There were a couple moments where the rangers gave warning to everyone as the elephant seals made their way closer to the crowds, but they never came too close, thankfully. I am currently working on a feature length documentary about the wildlife and geological makeup of the Pacific Northwest region in North America and Canada. I am also beginning a feature length documentary about the Etruscan Civilization in Italy. I think the Sondrio Festival provides a great opportunity for wildlife and nature filmmakers to showcase their work and bring awareness to their specific subjects. I have been to Italy many times and I love it there. I spent a semester abroad while I was in college in Orvieto where I began to learn about Etruscan and Roman art history. This is what sparked my interest to make a documentary about their civilization and I am glad to be working with professors Claudio Bizzarri and Lisa Pieraccini. I would have loved to attend this festival, unfortunately I got the unique job opportunity to film a short piece for the American Bird Conservancy in Hawaii during this time.